Recently, the southern Ontario region was hit with a large windstorm which affected many residents in the GTA and surrounding areas. Many homes were left with fallen tree branches and even more with missing shingles.
Since then, many residents have reported claims to their insurance companies. So many in fact, that most insurance companies are experiencing an unprecedented number of incoming calls from customers reporting damage to their roofs.
We have received responses from the many insurance company partners we work with. Each has responded that they are increasing their capacity and mobilizing their resources to best meet the needs of homeowners who are missing parts of their roofs. While their response times are still delayed from their usual targets, it seems that the limiting factor in attending to the concerns of their clients is finding a roofer who isn't already on someone's roof. As insurance companies respond to as many clients as they can, there are still only so many contractors and more importantly, roofers available in each area. Many roofers have traveled to the GTA from other regions in Ontario to provide support. Insurance companies have brought in appraisers from out of province to help write estimates. Still, many home owners have yet to receive any emergency services or temporary measures to secure their homes.
And Now Comes the Rain!
If you have exposed areas of your roof where shingles are missing and it's started raining in your area, you may now be experiencing water coming in from your ceiling. Not to worry, water that enters your dwelling through an opening that was created by wind is covered by most, if not all insurance policies.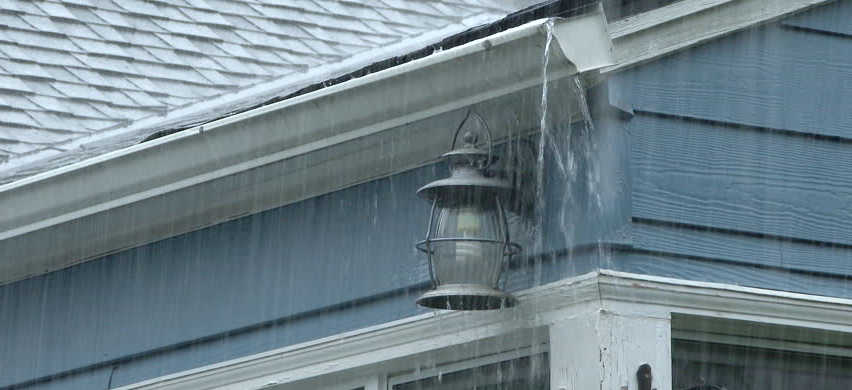 There are some steps that you may want to initiate to protect yourself while the insurance companies continue to respond as quickly as they can:
Update your broker or adjuster: If you now have water in your home, your situation has changed as you no longer require only a roofer to attend you home. Water damage requires emergency mitigation to extract moisture and prevent further damages. You'll want to contact your insurer's claims department as soon as possible. If phone lines are busy, reach out to your insurance contact by text or email. The objective here is to update them that the situation has changed so that the appropriate trades people can be dispatched.
Make emergency repairs only: You are allowed to perform some emergency services on your own or with a emergency mitigation specialist of your choosing. We recommend only doing what is absolutely necessary at this time, such as removing wet or damaged items and drying out the area. Do not dispose of any items you wish to claim; instead, temporarily move them out of the way to another area.
Document the damage: Take photos, videos and keep any reports or receipts for any expenses. Provide these to your insurance company when speaking with your adjuster.
Protect your home from further damage: Water dripping from your ceiling doesn't have to mean damaged floors. Dry up wet spots as best as possible. Put down plastic tarps or barriers if you have any, and collect water in buckets if need be.
Don't panic: These things happen and are beyond our control. You can take comfort in knowing that you've purchased a home insurance policy to help you in exactly these situations so that you don't have to be at a financial loss. But you should be prepared for some inconvenience and to exercise patience. Response times are delayed beyond what is typical. This is an unprecedented situation and contractors are limited. Try not to let this frustrate you.
---
Remember that your we're here to help you navigate this process. If you have any questions about your coverage or need some advice on what to do next, contact your broker.