The price of insurance seems to always be going up in Ontario. As it pertains to home, condo and tenants insurance, the main reason for price increases over the last several decades has been a sharp increase in the number and cost of claims related to water damage. This is to be expected in an age when climate change is leading to increased frequency and severity of storms all over the world.
But although your home insurance premiums are bound to be a reflection of the overall market, there are always discounts to be found if you take the time to look for them, and if you're willing to take steps to reduce the odds that you will have to make a claim. There are lots of insurance companies looking for your business, at a variety of different price points. Your challenge is to find the right company, offering the right coverage at a price you can live with. That said, let's go to the discounts. Note that you may not qualify for all of the following discounts, but you will qualify for at least a few.
1. Loyalty and claims-free discounts
Hey, we want your business, but ultimately, we want you to get the best deal. Sometimes the best way to save on home insurance is by staying put, because some insurance companies offer loyalty discounts that make your premium go down the longer you stay with the company. In most cases, the best way to save is to accumulate 5, 10 or more years without making a claim.

Ask your current insurer whether they offer a loyalty discount and/or claims-free discount. If not, your broker can tell you who does. You could save up to 5% after 3+ years with the same insurer.
2. Bundled insurance discounts
Most insurance companies will offer a 10-20% discount if you insure both your car and your home with them. When you call your broker for home insurance quotes, if you're prepared to also switch your auto insurance at the same time, you'll save money on both policies with a multi-policy home and auto insurance package. The same principle can apply to bundle your motorcycle, cottage, boat and/or trailer. Generally, the more insurance you buy from the same company, the better rates you'll get.
3. Group discounts
Insurance companies offer discounts to members of particular groups. If you're a CAA member for instance, you could save up to 20%.
4. Mortgage-free discount
Some insurers will offer a discount up to 15% for home insurance customers that are mortgage free. If you've paid off your mortgage or are getting close to paying it off, you could take advantage of these savings.
5. Non-smoker discount
This one is a no-brainer for insurance companies. Smoking is responsible for a lot of fires. If you don't smoke – that means vapes and cannabis too – and you don't live with anyone who does, many home insurers will take 5% off your premium.
6. Security system discount
If you have a monitored home security system, this acts as a deterrent to thieves and burglars, and could reduce the extent of your losses if you do suffer a break-in at some point. It's a good idea for your own peace of mind, but it will also score you a discount of 5-15% with a lot of home insurers. If you have an alarm, don't forget to mention it to your broker.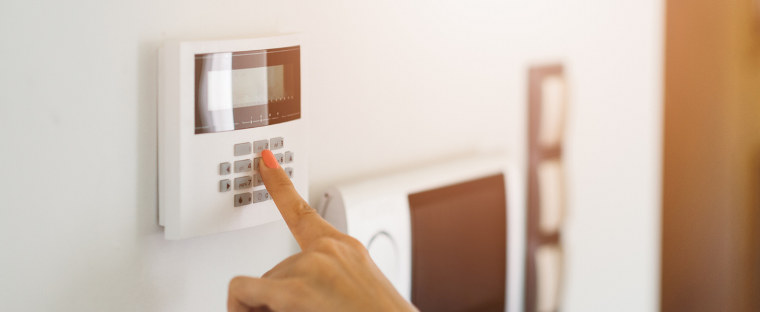 7. Mature homeowner discount
This is one discount that you either qualify for, or you don't. Some home insurance companies offer a mature homeowner discount to customers over 45, 50 or 55. It doesn't even matter if your friends tell you you're immature. If your driver's license says you're mature, that's good enough to save up to 20%.
8. New home discount
Again, you may not have a choice in the matter, but if you're shopping for a home, keep in mind that lots of insurers offer better rates the newer your home is. As homes age, they tend to suffer from cracks and leaks and other wear and tear that can lead to claims. If your home is less than 10 years old, be sure to ask your broker if you qualify for a new home discount that could save you 5 to 15%.
Other ways to save
Aside from actual discounts, there are several other easy ways that you may be able to save on your home insurance premiums:
Find the right insurer. If you have a non-standard home (over 100 years old, non-standard building materials etc.), only certain insurance companies will want to insure you. Others may quote extremely high rates.
If you can afford it, pay your annual premium all at once instead of monthly payments. Some insurers offer a 5% discount if you pay in full at the start of your policy.
Choose a higher deductible (but make sure it's an amount you'll be able to handle)
And remember that the best way to keep your premiums down over the long term is to keep your home well maintained, and to address small issues before they become big issues, so that you are less likely to have to make claims.
Get lots of quotes – choose a broker
There are a number of ways to lower your home insurance premium, but ultimately the only way to make sure you're getting the best possible deal is to get quotes from at least 4 or 5 different insurance companies. Call a licensed broker like Mitch, and we'll be able to get you a bunch of quotes on a 5-10 minute call. Whenever you call Mitch Insurance for a quote, we'll leave no stone unturned to make sure you get the comprehensive coverage you need, and every discount that's available to you. We work with more insurers than just about anyone, so if you're looking for your best rate, you need look no further. We're waiting for your call.